I recently logged in to a webinar hosted by the London Business School, where I listened to entrepreneurship professor John Mullins talk about his new book, Break the Rules!: The Six Counter-Conventional Mindsets of Entrepreneurs That Can Help Anyone Change the World.
I got to know Prof Mullins many years ago when he was the adviser to USIU on case studies they were developing.
I worked on one of these, about an IT company whose CEO I was, and I have kept in touch with him ever since.
In 2014 I also wrote an article about an earlier book of his on entrepreneurship, Getting to Plan B, in which he revealed that we would never have heard of some of the most successful business founders if they would have stuck to their original Plan As.
For over 20 years Prof Mullins has been exploring what sets successful entrepreneurs apart from other business people and from those who fail to reach their goals.
In the webinar, he took us through what he has found – including through having been an entrepreneur himself before entering academia.
It is that successful entrepreneurs exhibit one or more of the six break-the-rules mindsets through which entrepreneurs challenge assumptions, overcome obstacles and mitigate risks.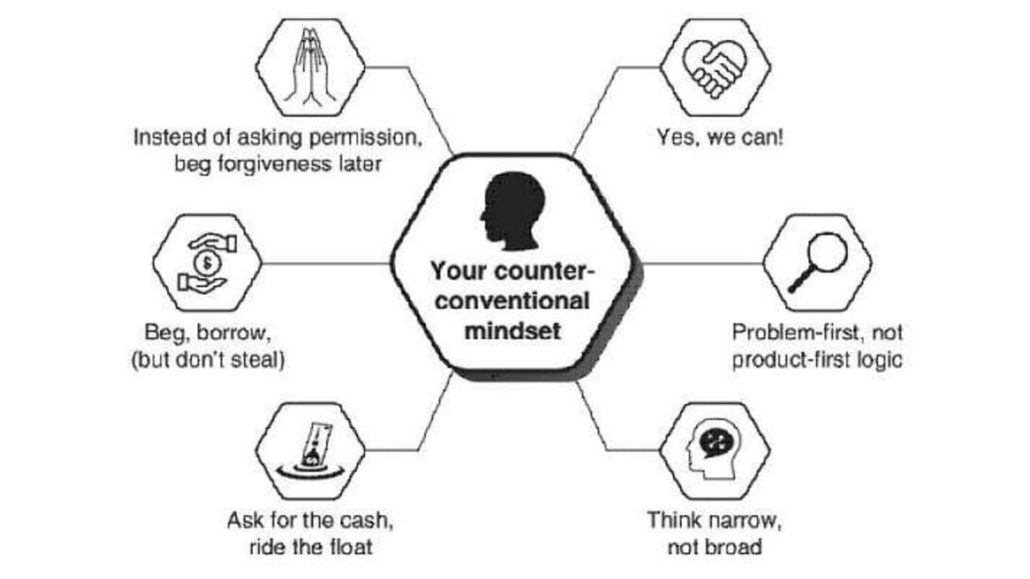 Here they are:
1. When you're tempted to say "No", instead say "Yes we can". Then figure it out.
2. It's the customer's problem that matters, not your solution. Problem-first, not product-first.
3. "Moving the needle" doesn't matter much to entrepreneurs. Think narrow, not broad.
4. Entrepreneurs get things done with almost no money. Ask for the cash, and ride the float.
5. Make the future winnings yours. Beg, borrow, but don't steal.
6. Don't ask for permission. Beg forgiveness later.
Each of these six mindsets can be learned, he has seen, by anyone, in any business setting large or small, old or new, create thriving sustainable businesses that grow and prosper.
And during the webinar, he quoted examples from entrepreneurs we are all familiar with, who practised at least one of them.
He referred to Dell PC founder Michael Dell, who in harmony with Mindset two ensured the company made products that were trusted to solve the problems of their customers; to Nike founder Phil Knight, who aligned with Mindset three when he started, narrowly focusing on products for elite athletes; to Tesla founder Elon Musk, who followed Mindset five by obtaining deposits from customers even before the car was launched that financed their production; and to Uber founder Travis Kalanick, who in keeping with Mindset six didn't ask for permission before challenging the modus operandi of traditional taxis.
He might also have mentioned Virgin Atlantic founder Richard Branson, who saw the need for more customer-friendly flights and despite lacking experience in the domain just went for providing what no other airline did, in the firm belief that he could and that customers would be attracted to his offering.
In his book, Prof Mullins describes strategies for overcoming the daunting obstacles that stand in every innovator's way.
He shows how to challenge assumptions and mitigate (not avoid!) risk – often by externalising it – in order to take advantage of opportunities. And he takes us through the steps we can take to make one or more of these mindsets our own.
He ended his webinar by asking which of the mindsets are already embodied within us personally, and which others can we learn to apply to a challenge we are currently facing.
https://mike-eldon.com/wp-content/uploads/2023/02/mindset.jpg
652
1160
artkenya
https://mike-eldon.com/wp-content/uploads/2014/09/logo.png
artkenya
2023-02-21 12:24:53
2023-02-21 12:26:09
Six entrepreneur mindsets